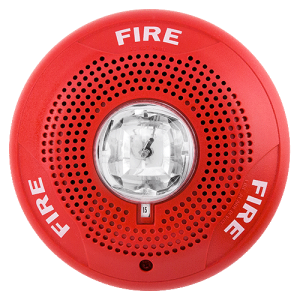 The trend in providing today's building services such as fire alarm and overhead paging is to install them on a common system.  Not only does it simplify interaction with these systems since the end user uses one control unit, but it saves money by not having to install and maintain two separate voice systems.  Whether or not you can actually use your fire alarm system as a paging system as well initially depends on the fire alarm equipment capability and capacity.   If the system can handle the additional amount of speakers that are needed in order for general paging to be heard intelligibly (which is a bigger footprint than fire alarm audibility requirements), will monitor the integrity of each speaker circuit while in use (for background music applications) and can be programmed to prioritize alarm messages over non-emergency use, the designer of record can move to step two.
The next step depends on the fire department's or other AHJ's approval.  NFPA 72 has allowed the use of the fire alarm voice system for auxiliary use (overhead paging, background music, etc.) since 2010, but even if your local requirements reference an earlier version of NFPA 72, most AHJs will allow the use of these systems for non-emergency use if they are installed per the 2010 version or later.  Before time is invested in design, ensure the AHJ will consider auxiliary use of the fire alarm voice system.  If they're open to it, we suggest including a sequence of operation with the review submittal.  Getting their buy in and addressing any concerns they may have initially is an ounce of prevention rather than a pound of cure.
We'll discuss whether an existing PA system can be integrated into the fire alarm system to extend the range of the voice system in our next blog.  The Gamewell – FCI E3 emergency voice system is being utilized as the sole method of overhead voice announcements in many campus applications.  Feel free to contact Affiliated Fire Systems for more information on how to leverage this system to your advantage.