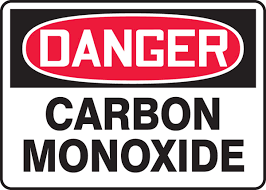 Starting January 1, 2016 the State of Illinois will require carbon monoxide (CO) detectors in schools which fall under the jurisdiction of the Illinois State Board of Education.  Public Act 099-0470 inserts language to 105 ILCS 5/10 that adds the requirement for school boards of education to ensure each school has proper CO detection in each of their schools.  The City of Chicago is included, though its requirement is found in 105 ILCS 5/34.  The requirements include placement of a CO detector within 20′ of a device that could potentially emit CO.  These include fossil fuel burning appliances, fireplaces, space heaters, etc.  Additionally, an action plan must be submitted to the school's board of education.
Some of the particulars regarding this new legislation include:
An allowance for schools designed before 1/1/16 to use battery operated detectors
Schools designed after the effective date must be powered by building wiring or on a CO detection system.  These devices must be monitored by the school's fire alarm system.
Fire alarm system CO detection devices can be used
No CO detectors are required if the school has no source of CO or is not close to a source of CO.
The Gamewell-FCI MCS-COF combination smoke detector/carbon monoxide detector is a perfect solution for this new requirement.  It provides dual protection with a single footprint, while using low voltage data wiring.  An existing smoke detector in the area could be replaced with this combination device, making compliance easy and less costly.  Each sensor can be programmed for completely different reporting and outputs.  When used with a sounder base, the CO portion of detector can be programmed as a locally reporting, self-restoring sensor the acts and sounds like a battery operated CO detector, while alerting key school personnel of the activation.  The smoke sensor portion can be programmed to summon the fire department and evacuate the building.  Feel free to contact us about this and other Gamewell-FCI products.