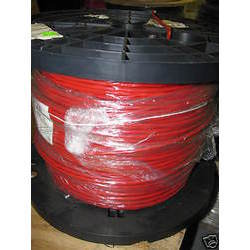 CI lost its UL 2196 listing in September 2012, so any installation that calls for a UL listed two hour survivability rating can't use CI cable manufactured after then. UL states that CI cable manufactured before then was made to standards appropriate at the time so they recommend that any projects that are under way or are completed in design be reviewed with the AHJ regarding its use.  As of 11/19/12, there's nothing currently published that specifically prohibits the use of the CI cable in required installations in Chicago, but the Chicago Building Code [18-27-760.71(g)] cites UL 2196 as a method of determining a cable's rating.
While recently speaking with an electrical design reviewer at the Chicago Department of Construction and Permitting (DCAP), we verified what we already thought to be true…They are not approving anything that UL has disavowed. There are only three ways to attain a 2 hour rating in Chicago:
1. Circuit pathways in areas constructed with a two hour rating.
2. Electrical protective systems with a UL 1724 listing. Electrical Circuit Protective Systems (FHIT) that employ protective materials such as intumescent wraps/coatings wraps, tapes, composite mats, etc., still continue to meet certification and code requirements.
3. Pathways embedded in 2″ of concrete surrounding it. Supports for the concrete must be rated as well.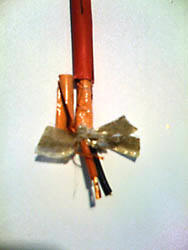 In one page announcements to their customers, cable manufacturers offer no direct replacement options, just a statement that the cable is no longer UL listed. Since new standards haven't been published, UL is offering a program in which manufacturers can resubmit products for an interim marking based on what they think will meet the new survivability requirements, but should the standard come out differently than what they predicted, the submitted product will lose its marking once the new standard is published.
Here at Affiliated Customer Service, we don't think any manufacturer is going to bear the cost of an interim re-designed cable and it's evaluation cost & timeline, just to have it yanked when the new standard is in place. The bottom line is some municipalities may be more accommodating regarding survivability requirements with some front end demonstration of applicability & viability, but alternative methods of obtaining two hour survivability requirements are going to be used for a while in Chicago.
UPDATE: As of December 21, 2012, UL and ULC have re-established certification of Fire Resistive Cables for use in Electrical Circuit Integrity Systems. Please click on the following links and then click on "view listings" to see the specific manufacturers and systems covered by UL:
For installation in accordance with the National Electrical Code
oElectrical Circuit Integrity Systems (FHIT) http://database.ul.com/cgi-bin/XYV/t…604&sequence=1

oFire-resistive Cable (FHJR) http://database.ul.com/cgi-bin/XYV/t…610&sequence=1

This re-established MI cable as an option to obtain a two hour rating.  If you would like more information or have questions, please feel free to contact us at 630-434-7900. Or leave us a comment below and we will get back to you shortly.