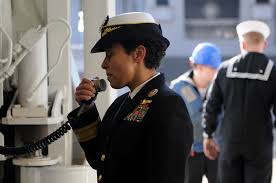 In our last post, we discussed how more campus administrators are combining fire alarm notification and general paging functions by using the fire alarm system for both.  This is being applied to new installations.  In this post we'll explore whether integrating an existing PA system with a fire alarm voice system is a viable solution for non-fire announcements.  This is a good option for facilities where ambient sound levels cannot be overcome by fire alarm speakers and rely instead on visual indicators to get the attention of floor personnel or for facilities that need additional sound coverage for frequent announcements.
The first checklist item is to ensure the capability of integration exists.  Does the existing PA equipment have the proper input and output capabilities to be triggered remotely and to transmit whether or not it's powered?  Does the existing (or proposed) fire alarm emergency voice/alarm communication system (EVACS) have the same capability?  An experienced fire alarm vendor that has done larger fire alarm projects is a good source for those determinations.  If it's determined that the equipment can be integrated, the next step is seeing if the local Authority Having Jurisdiction (AHJ) will allow the EVACS to be used to make auxiliary announcements.  The AHJ is usually the fire department and most will allow it if the auxiliary usage is clearly defined and shown to not adversely affect the primary function of the EVACS.  However, some major city fire departments, like Chicago, prohibit any other use than for fire notification, so be sure before you proceed.
If the AHJ gives the green light to the project, it's time to implement.  NFPA 72 (2010) Chapter 24.4.2 is the installation standard for indoor mass notification systems, but basically the premise is that the EVACS can be used to extend the PA system, but the PA system speakers cannot be relied upon to transmit fire messages.  The PA circuits are not supervised nor are they spaced to ensure a fire alarm signal can be heard in all occupied areas of the building.  In other words, you can use the fire alarm speakers to make general announcements, but you can't rely upon the use PA speakers to make fire announcements.  That doesn't mean you can't use the PA speakers to make fire alarm announcements; it means the PA speakers are a nice addition to the code compliant fire alarm speakers that are spaced and tapped to ensure audibility throughout the occupied spaces of a building.  Additionally, if integrated, the malfunction of a PA circuit or PA equipment can have not effect on the operation of the EVACS.
The Gamewell – FCI E3 EVACS is a perfect solution for this application.  It's being used in many military installations, college campuses and healthcare facilities for mass notification announcements, as well as fire alarm notification.  Contact Affiliated Fire Systems to see how you can leverage your existing PA system and save installation costs.
Gene Rowe