OUR COMPANY
SINCE 1983, WE HAVE BEEN
CHICAGOLAND'S PREMIER FIRE
DETECTION AND PREVENTION SPECIALIST
With over thirty years of experience, we have learned each job we do has its own, distinct requirements. However, we have always known the most important requirement is performance.
At Affiliated, we understand the reason that we have been hired is to provide efficient handling of your fire alarm needs at a competitive price. From assisting in the bidding process, to submitting proper documents in a timely manner, to ensuring the fire alarm system is 100% functional, Affiliated has the experience and products available to act quickly and decisively.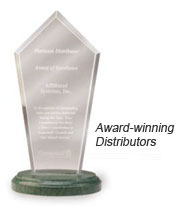 In order to meet your expectations, we employ and train the most experienced technical staff in the Chicagoland area. Our project managers average 14 years of experience and have managed major high-rise, health-care and retrofit projects in and around Chicago and its suburbs. Our engineering staff has vast experience with City of Chicago and suburban submittals. Additionally, we dispatch highly motivated and knowledgeable technicians to your site. Our technical staff meets weekly to exchange their ideas and experiences in order to give you the benefit of our knowledge, regardless of which technician is dispatched.
Whether your requirements involve a new installation, tenant build-outs, retrofit replacements, multiple site tests or servicing existing third party equipment, Affiliated has the experience, the onhand equipment and the labor force to address your requirements.
AFFILIATED CUSTOMER SERVICE, INC.
1441 Branding Ave. Suite 260
Downers Grove, IL 60515
Phone: 630-434-7900
Fax: 630-434-1333
www.affiliatedinc.com